Or Rudolph, however it is spelled.
Get Christmas cards, mousepads, or posters with Rudolf!
Check 'em all out
. And save if you get more than one of each.
You can also click any one of them in the Sea Serpent Design Greeting Cards and Gifts box in the left side column, if they appear in it.
Here's the greeting card: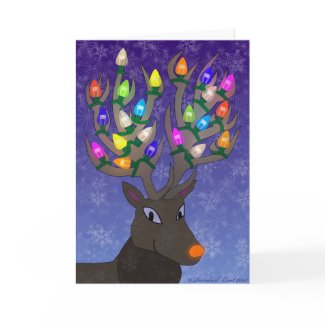 Rudolf the Red-Nosed Reindeer with Lights
by
rclord